Do you have an account you do not need? No longer using RoomSketcher? There's no reason to delete your account – you can just stop using it.
Your data is safe with us. RoomSketcher will not share your data with third parties
If you don't want the Newsletter, just choose Unsubscribe the next time you receive a newsletter from us
If you still want to delete your RoomSketcher account, follow these steps:
1. Sign in to your RoomSketcher account from www.RoomSketcher.com
2. From your web account, click More – User Settings from the menu on the right side of your screen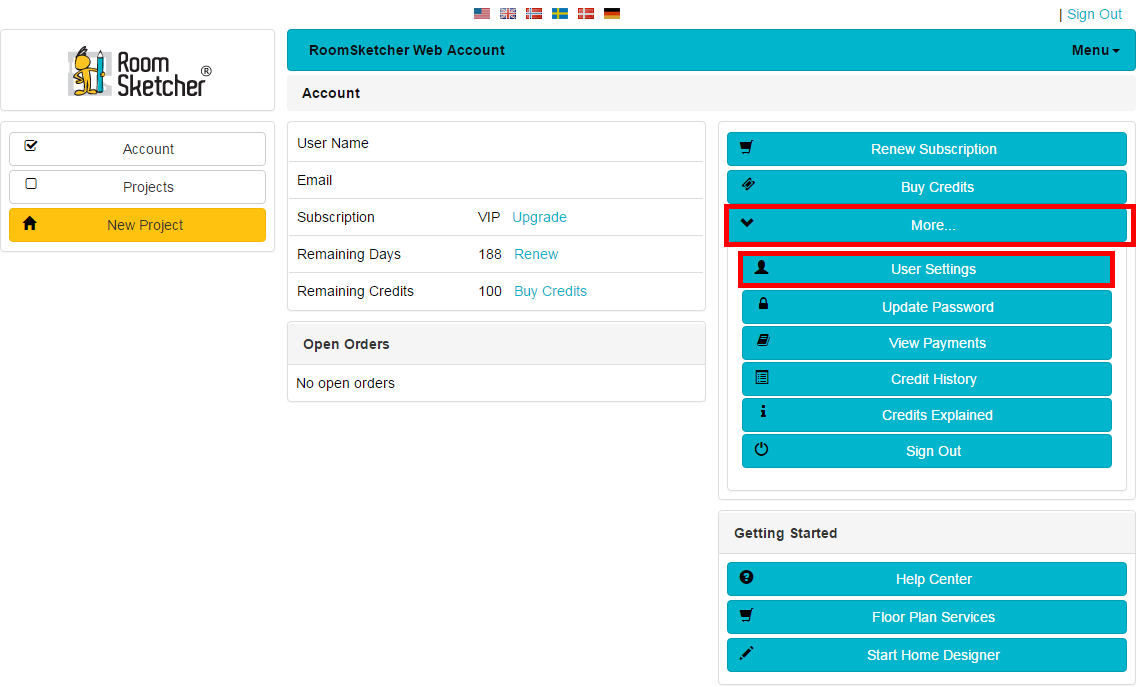 3. Click the Delete Account button on the right side on the screen
4. Enter your RoomSketcher password in the field Password
Note: If you sign in via Facebook, you can skip this step, as you don't have a RoomSketcher password.
5. Enter the text Delete Account into the field that says Type "Delete Account" here.
Note: If you use RoomSketcher in a different language, you need to type "Delete Account" in the correct language (for example, if you use the German version, you must type Konto Löschen).
6. Click the Delete Account button at the bottom of the page to permanently delete your RoomSketcher account.
Please note: Deleted accounts cannot be restored.