RoomSketcher comes with a custom color palette for greater flexibility when you need to match a paint color. You can use it to type a color match for a brand name paint color.
Find the Hex or RGB Color Code for a Paint
You will need the HEX code or RGB code for the paint color you want use. If you do not have it, you can usually find it with a quick internet search. For example, let's find the hex code for Benjamin Moore's Boardwalk 1102 paint color.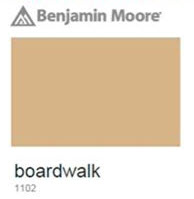 To find a hex code for a paint
Most paint companies publish the hex codes for their paint colors. These are often easy to find with a quick internet search. Search - "Hex Code Paint <Company Paint Name> + Color name and #". Type the info for our Benjamin Moore paint.




The results appear, showing that the hex code is "d6b488". We will type it below.
Use a Hex or RGB Code in RoomSketcher
In general, whenever the Select Material page is open, click the Paint Palette symbol to access the Custom Color palette. Type the Hex code or RGB code and then click Apply.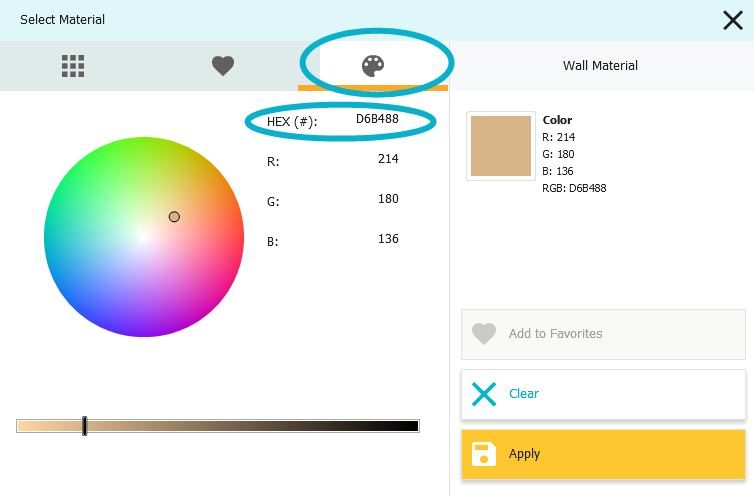 For detailed instructions, see Paint Using a Custom Color in Paint and Decorate Walls. This helpful article includes how to add finishes to either a whole room or to single walls.

Additional Tips & Tricks
Don't Have the App Yet?

Make sure you have downloaded the RoomSketcher App to your computer or tablet.