Do you need to generate Black & White Floor Plans? This article shows you how, plus describes some cool helpers and measurements you may want to include on your floor plans. Available for Pro and Team.


Example 1
This floor plan shows fixed installations (appliances), and includes Room Dimensions in meters and feet, as well as a text label stating the Total Area.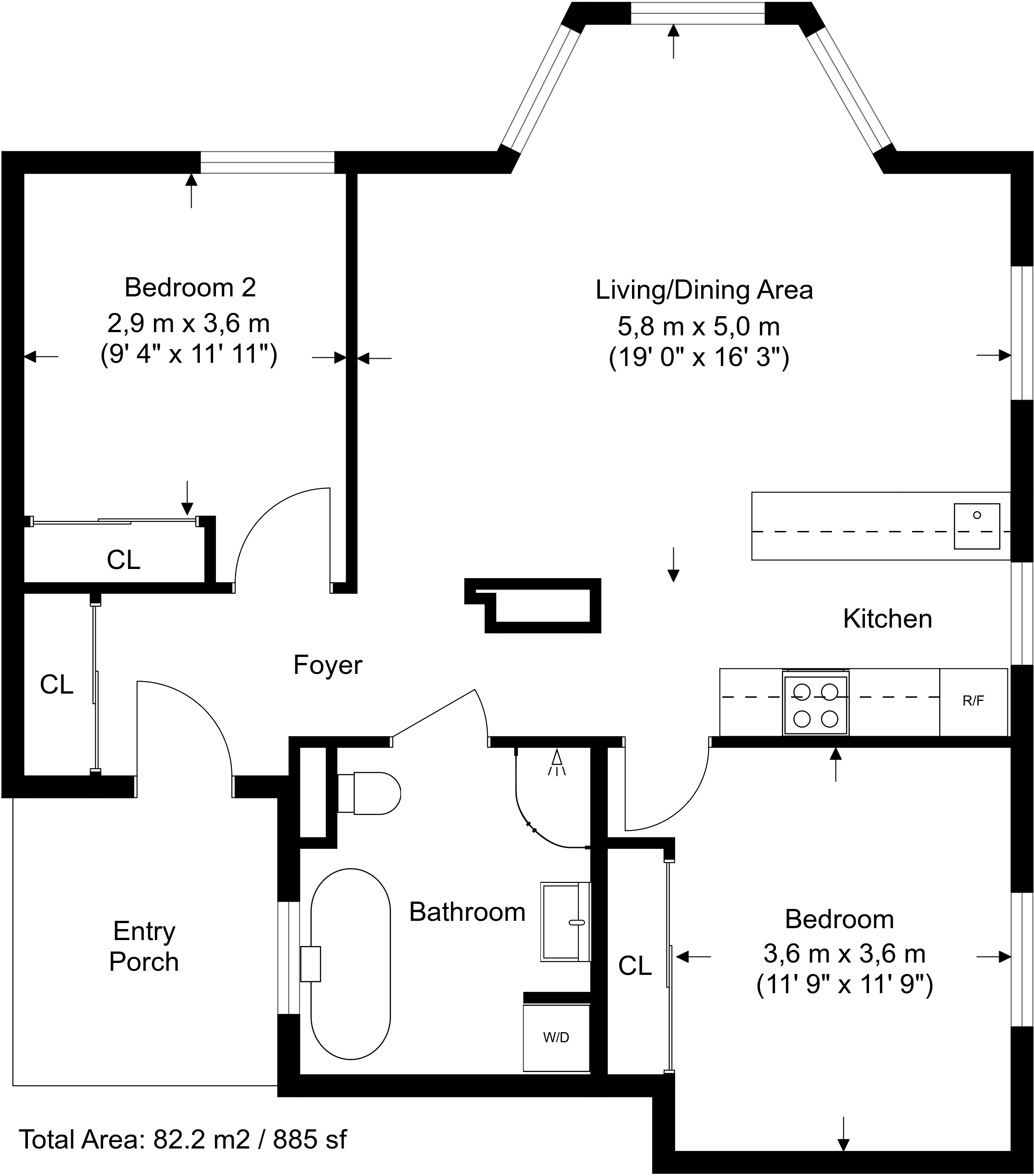 To create a floor plan with these features:
In the RoomSketcher App, draw your floor plan and add any furniture and fixed installations.
Calculate the Total Area and note it down.
In Windows, etc. mode, use the Symbols, Text and Lines category to add a Text Label that says "Total Area:" along with the total area of your project.
In Windows, etc mode, use a Measurement Wizard to add your desired measurements.
Open Advanced Profile Settings in your RoomSketcher account on the web, and open the 2D Floor Plan tab. Here are the settings for a black & white floor plan.




Be sure to click Apply before leaving this tab.
Example 2
This floor plan shows all furniture, and includes room area in sq ft. plus the outside wall measurements. It also includes the wheelchair circle helper symbol.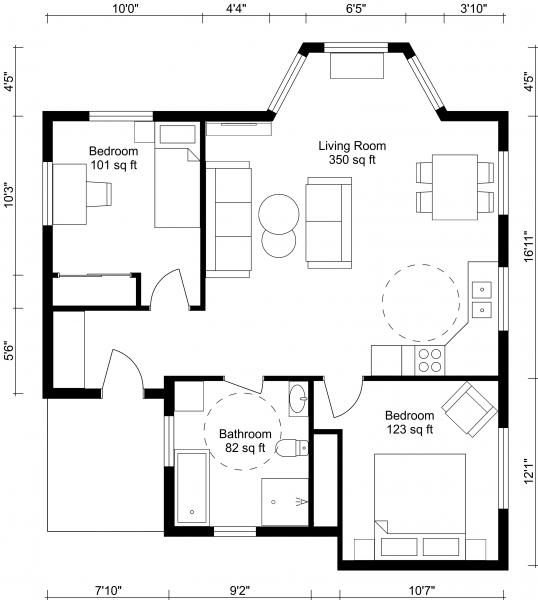 To create a floor plan with these features:
Follow the steps from the example above. Here are the settings for 2D Floor Plan tab to get a black & white floor plan: