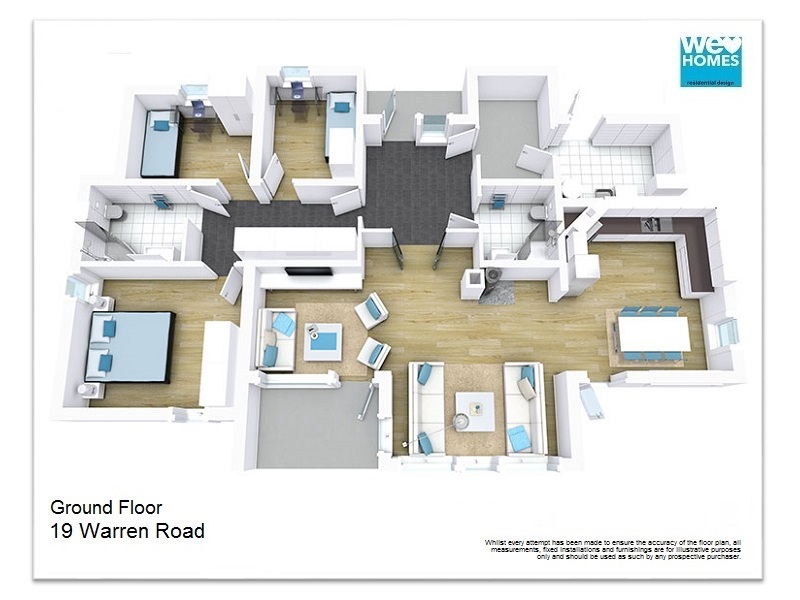 With a RoomSketcher Pro or Team subscription, you can give your floor plans a professional look by adding your branding. Add your logo on floor plans and projects, incorporate your company colors on your 3D Floor Plans and create a professional floor plan letterhead. This article contains the following topics:
Get Started
Go to www.roomsketcher.com and Sign In to your RoomSketcher account. Your Web Account opens.




Click the Account tab and then click Account Settings.





Click Advanced Account Settings

on the right. A set of tabs opens.




Add Your Company Logo
Click the

Logos tab.




Logo for Letterhead: upload a logo for your floor plan letterhead. This logo will show when you print or download your floor plans in a page format, such as A4. Click Choose File next to Logo for Letterhead.
Your logo must be JPG format for this application. We recommend you use the same size logo that you use for your standard company letterhead.

Click

Apply.


Set Up Your Floor Plan Letterhead
Incorporate Company Colors in Your 3D Floor Plan
With a RoomSketcher Pro subscription, you can use your company colors for the furniture on your floor plans. Our branded floor plan at the top of this page uses blue and white furniture, for example.
First, furnish your floor plan. Look for furniture with the color wheel symbol. These items have the Replace Materials feature. This feature allows you to change the materials and colors on an item or to add your own custom color using the custom color picker.

To learn more about Replace Materials check out: Replace Materials.

You will need to know the hex code for the colors you would like to use. A hex code is a way to specify color using 6 digits. For example #FFFFFF specifies the color white. These are often easy to find with a quick internet search.

With your item selected, under Replace Material click the part that you would like to add your color, for example Fabric. This opens the Select Material menu.




Click the color palette in the top, then type the hex code. The color will appear on the right.
Click Apply.
Tip: To see how it looks, preview your 3D Floor Plan.
The 3D Floor Plan preview shows a simpler rendering than you will see when you generate a 3D Floor Plan (for example windows and doors are not cut at the wall cut height).
Useful Tips
For more options on how to customize your floor plans: