RoomSketcher Snapshots are a quick and easy way to preview your work as you go, simply point the camera and click to take one. Upgrade your favorite Snapshots to stunning 3D Photos for a high-end visualization of your home design ideas or real estate properties. Perfect for websites, presentations and sharing in social media.
To learn how, watch this short video, or follow the instructions below:
Take Snapshots from the RoomSketcher Home Designer Workspace
In RoomSketcher Home Designer, press the blue Camera icon, and rotate or move the camera into position. Then press Take Snapshot on the right-hand side.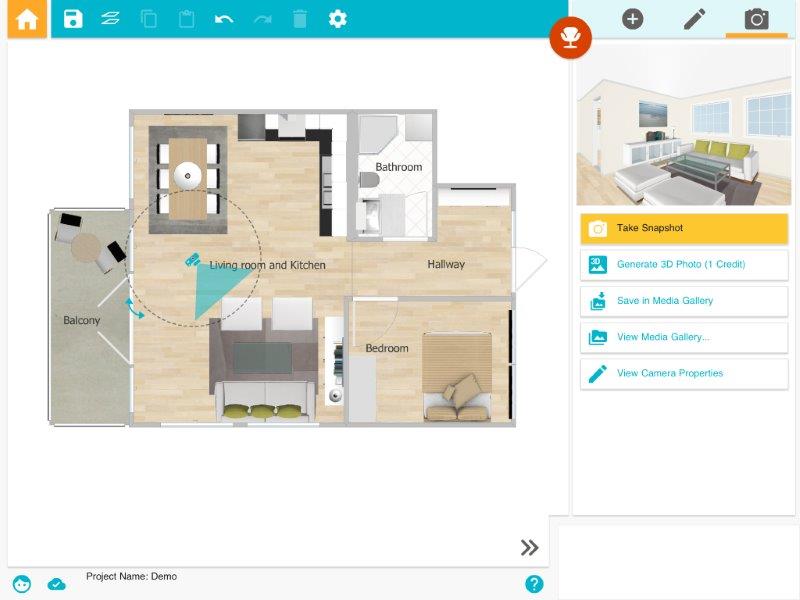 Adjust Camera in Camera Properties
You can adjust Field of View, Pitch and Elevation of the camera.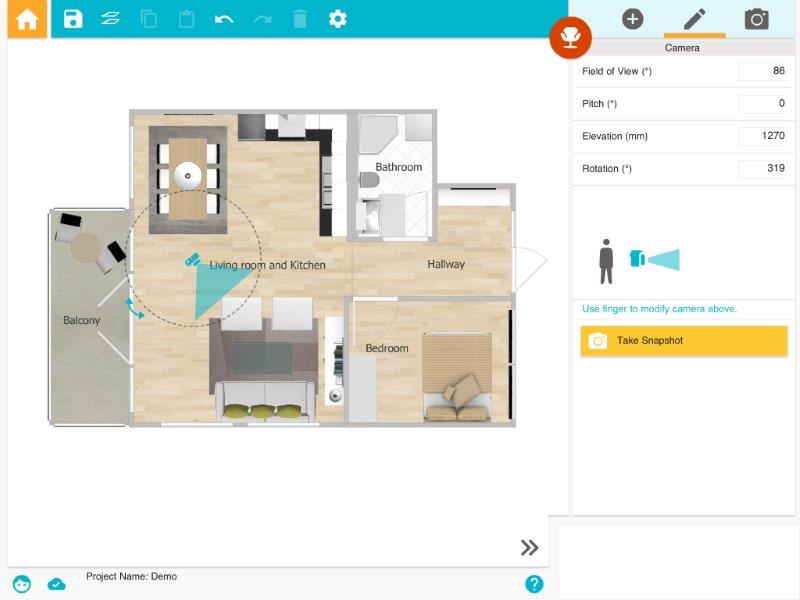 Generate 3D Photo
Once you have taken a snapshot, you can press Generate 3D Photo on the right-hand side.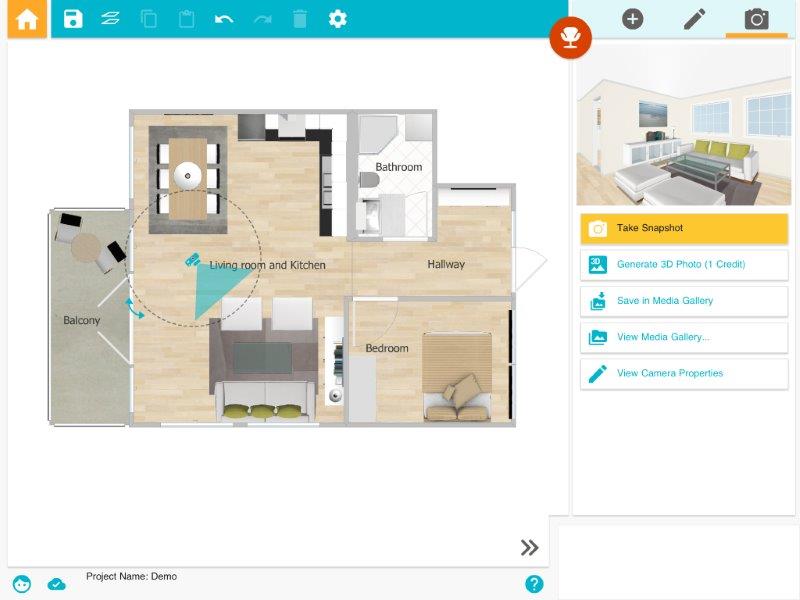 View your Snapshots and 3D Photo
Once you've taken a snapshot, you can press View Media Gallery, or go back to your Dashboard and access the Media Gallery under Current Project.