In the RoomSketcher App, it's easy to visualize and choose the perfect door for your project. This article covers the following topics:
Find and Add a Door
Open the RoomSketcher App.
Click or tap the red Mode button and open Windows etc. mode.
Open the Doors category.


Various types of doors appear, listed alphabetically, including bi-fold, exterior, French, glass, interior, pocket, sliding, and even door opening (a walk through space with no door).
Tip: You can see a door's default size as you hover over it. For best rendering results, pick a door close in size to your desired door.
Simply click to select a door and click on a wall to place the door. 
Change the Size, Opening Angle, and Swing
With a door selected, its Properties appear on the right.




To change the direction of the swing, click Flip Door or use hotkey Q.




To change the size, drag the blue arrows, or in field Width, enter the correct width of the door. In Height, adjust the height of the door.


All sizes include trim.

For Opening Angle, type a number in degrees to adjust the swing angle of the door. 




Tip: If you want a closed door, type 0 for the angle.
Customize Color and Materials
If you have a Premium Project or one of our professional subscriptions, and you see this symbol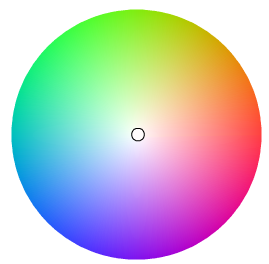 on a door, then you can change the color and materials.
Click a door you placed in your project so that its Properties appear on the right.
Under Replace Materials, you'll see the parts of the door listed. You can typically change the materials for the handle, door, sill, or trim. 


Some doors (such as exterior doors) can have a different color on each side. Side A is the side with hinges.





Click the name of a door part.
The Select Material page appears. You can:
-  Use the scroll bar to browse suggested materials, or 
-  In Search, type a word, such as "Wood", "Paint" or "Metal", to narrow your selection.
-  To use a custom color, click the Paint Palette.



 - Type a hex or RGB color code, or click the color wheel to select a color.




Once you have chosen a material, click Apply to close the Select Material page.
View a Door in Your Project
To visualize your custom door, click and drag the camera to point it at the door, then double-click to take a snapshot.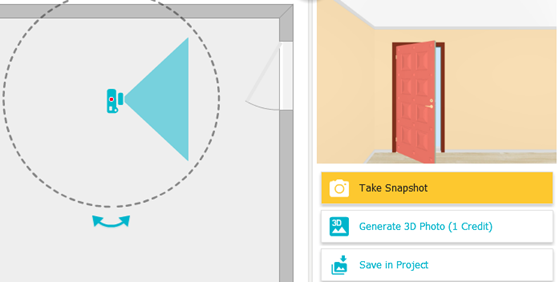 Copy, Move and Delete a Door
Copy: Click a door to select it, and click the Copy  button in the top toolbar. Then click a Wall and click the Paste  button.
Move: You can drag a door to move it.
Delete: Click the Trash Bin  to delete it.
Don't Have the App Yet?
Make sure you have downloaded the RoomSketcher App to your computer or tablet.