Vitec is a CRM system that is used by many of our Swedish customers. The following article explains the steps to order a floor plan from Vitec. If you aren't a Swedish customer with a Vitec Integration, please see How to Order Floor Plans.
Det kan ibland vara så att du vill lägga till en våning till ditt Objekt. Följ då samma instruktioner som i tidigare steg för beställningen. Se Beställ Planritningar från Vitec.
Vänligen notera att om någon av våningsplanen i det nya projektet har samma namn som originalprojektet, så kommer dessa planritningar att ersätta de gamla planritningarna.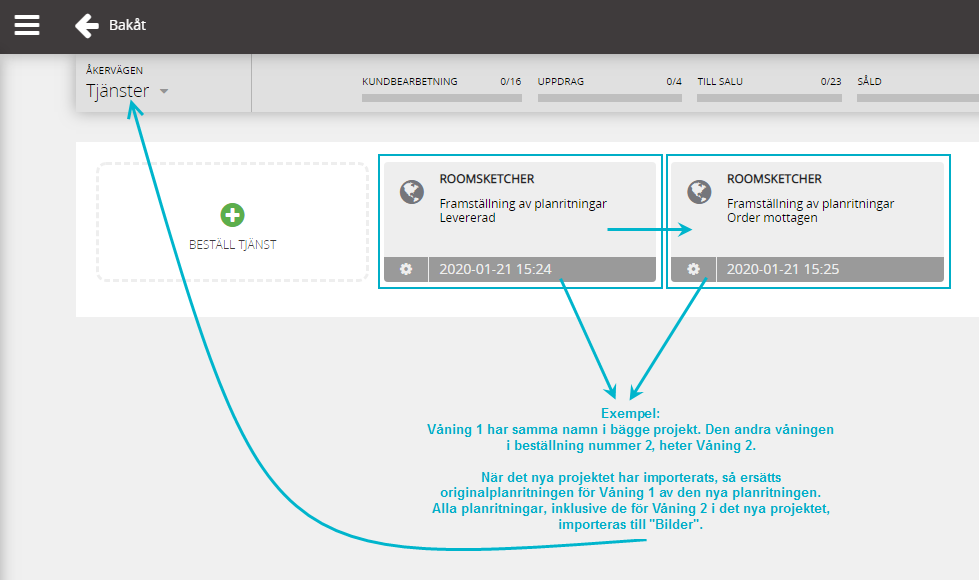 Liknande Artiklar