Windows Protected Your PC - What shall I do?
After you have downloaded the RoomSketcher App exe file and try to install it, you might get the following message from Windows: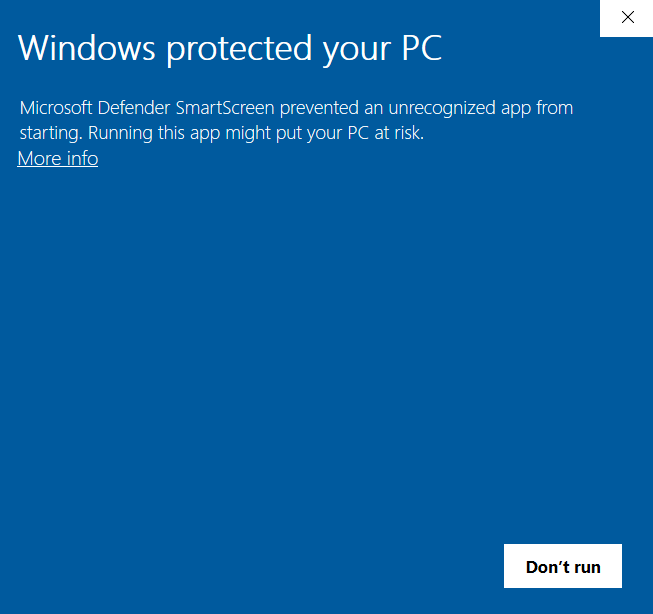 This message comes from an Windows in-built security feature, the so called Windows SmartScreen. Windows does not recognize RoomSketcher and therefore displays this message.
To install the RoomSketcher App
Click on More info.
Information about the App version and Publisher is displayed. When you see the following information - the version number might be different, depending on which version you have downloaded - you can safely click on Run anyway.