Mspecs is a CRM system that is used by many of our Swedish customers. The following article explains the steps to order a floor plan from Mspecs. If you aren't a Swedish customer with a Mspecs Integration, please see How to Order Floor Plans.
Det kan ibland vara så att du vill lägga en till beställning till ditt Uppdrag. Det kan vara tillfällen så som att du vill lägga till en våning till ditt Uppdrag. Följ då samma instruktioner som i tidigare steg för beställningen. Se Mspecs - Beställ Planritningar från Mspecs.
Vänligen notera att alla bilder från den tidigare beställningen inte påverkas av den nya beställningen. Du kan därför behöva sortera planritningarna i Bilder efter att du har Kopierat Alla Bilder till Uppdraget.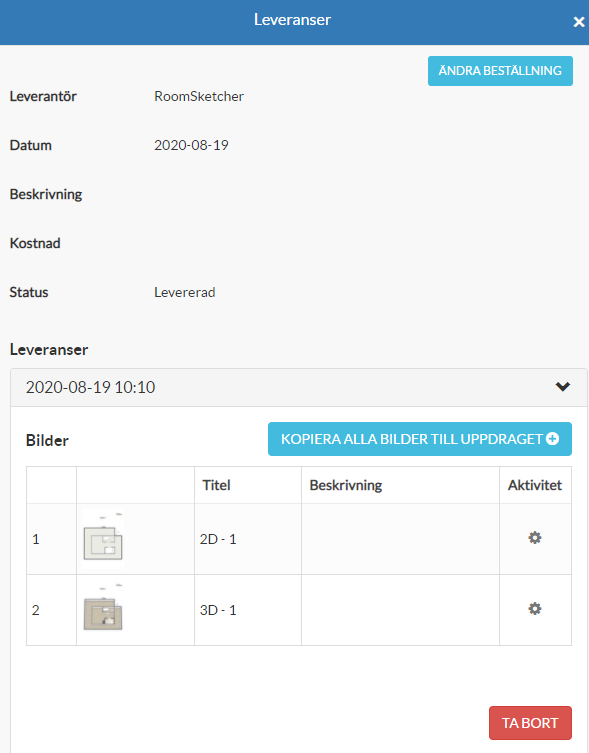 Liknande Artiklar